Benamargosa: Authentic Inland Axarquia
Benamargosa situated under 40km from Malaga lies in a fertile valley of citrus fruits and avocado. Is winding narrow alleyways demand exploring and its bars are friendly places to sit and while away the afternoon.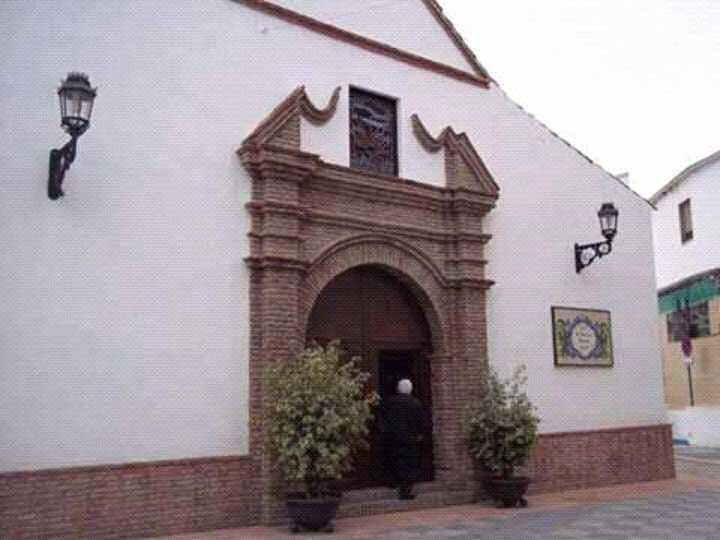 Quaint church in Benamargosa
Welcome to Benamargosa
Benamargosa's welcome sign really sums up the village as it welcomes you with a sculpture of a large lemon and avocado that flank the town's name. This small settlement is located on the sun and avocado route that passes through the many fruit groves that permeate this fertile area. The abundance of natural produce makes Benamargosa a thriving place both on its weekly market day, Wednesday and throughout the year as its produce is shipped across Axarquía, Andalusia, Spain and beyond. Located a mere 15km from the coast at Torre Del Mar, it represents an entirely different type of place in the ever versatile Axarquía region.
It's lively and likeable character has made it a popular place for Europeans to settle which, in turn, has added an international flavour to this small rural community. The Plaza Lounge Bar, https://www.facebook.com/ThePlazaLoungeBarBenamargosa set around a beautiful small square and furnished in an English country style serves an excellent all you can eat Sunday roast and English breakfasts alongside eclectic tapas. Places like this add to the character and charm of Benamargosa. If it's traditional that you desire then there's no shortage of local bars. On the main street through the town, Mesón La Dehesa offers churros, cooked fresh and served with rich hot chocolate but only on Wednesday and Sunday. Even the petrol station boasts a decent café!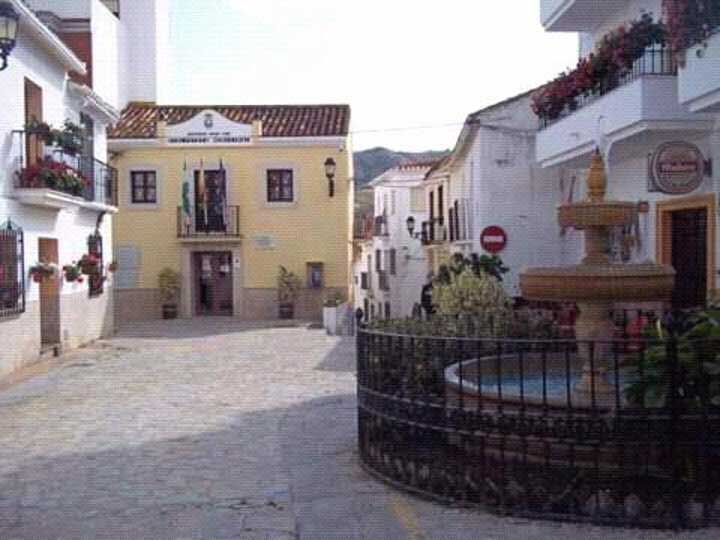 Beautiful fountain which is currently being renovated - September 2021
Running by the side of the town is a river, which for large parts of the year is a dry bed frequented by horse riding and dog walking. It's a great place to stroll and take in the natural beauty of this valley. However, when the rains do come or the mountain snows melt, Rio La Cueva becomes a rushing torrent and demonstrates why the area is so renowned for its fresh produce. It's a landscape transformation even for a brief time.
Local festivals celebrate its abundant harvests. In mid April, local produce is celebrated with the annual Fiesta del Campo. This festival has traditional folklore performances on the stage located by the picturesque bridge that crosses the river. The local dish "baticate", an avocado and cinnamon shake is served along with plenty of beer and wine and huge pans full of steaming paella. This ensures that the fiesta continues well into the night. In early August, the town celebrates its Feria with lots of music, dancing and maybe even a street long foam party. The pueblo Feria is one not to be missed and so different to the big city versions of Malaga and Sevilla.
Despite only having a population of around 2000, Benamargosa is big on character. It's winding, white narrow streets remind the visitor of its Moorish past. It's friendly inhabitants give the visitor or foreign resident a sense of belonging. It is certainly worth a 15 minute detour with a left turn off the busy A356 to sample a taste of authentic Axarquía with an interesting international twist.