Burriana: Beautiful Beach And Town
Burriana beach is one of the most popular destinations in the ever increasing popularity of Nerja. With a prime location, framed by cliffs, it is the perfect place to enjoy a great family holiday.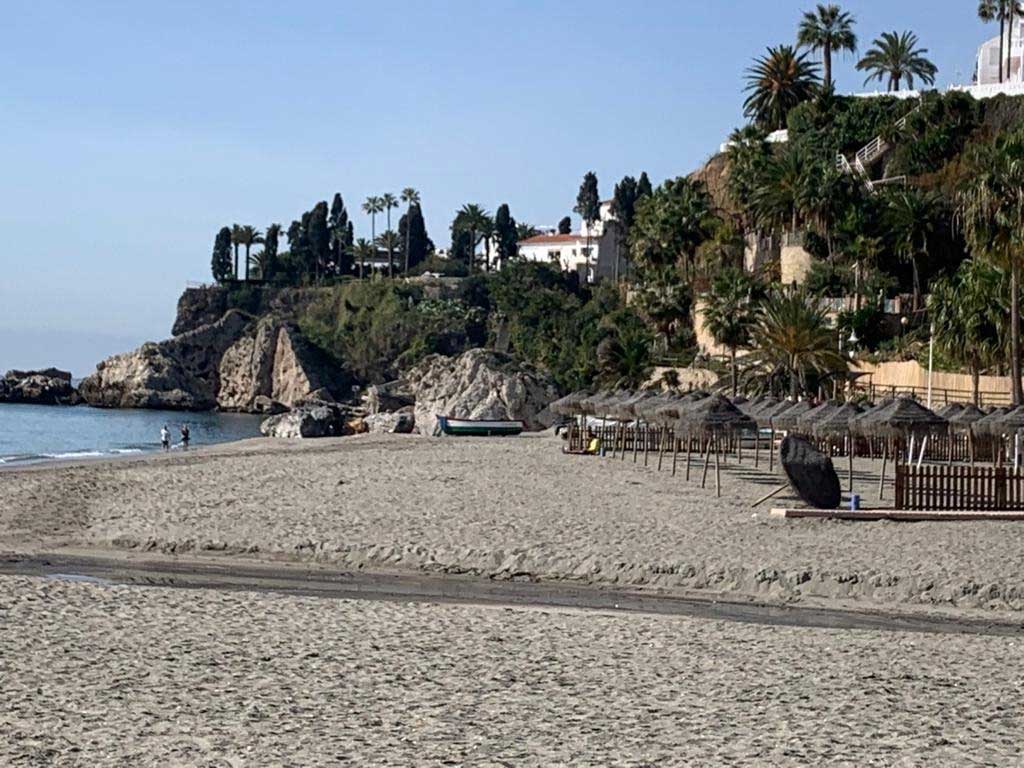 Burriana Beach on a quite day out of season
Blue Flag Beach
This blue flag beach is a comfortable stroll from Nerja town centre. The walk takes about 20 minutes and the views along it are fantastic, though many prefer to jump in a taxi and save their energy for the many facilities on offer here. There's even a car park right by the beach entrance. It is definitely worth taking a taxi or using a car. There's no public transport to here and whilst the steep hill is fine to descend at the end of a day's beach exertion, it's a difficult climb. Known locally as 'Cardiac Hill' or by its real name, Calle Filipinas, the winding road links the Parador de Nerja at the top with the beach. If you are fortunate enough to be staying at the Parador, it has its own private lift directly down to the beach. This accommodation has spectacular views of Burriana and the coastline beyond. https://www.parador.es/en/paradores/parador-de-nerja. Another choice is the 117 steep steps from the Mirador Del Bendito and a walk along the sands.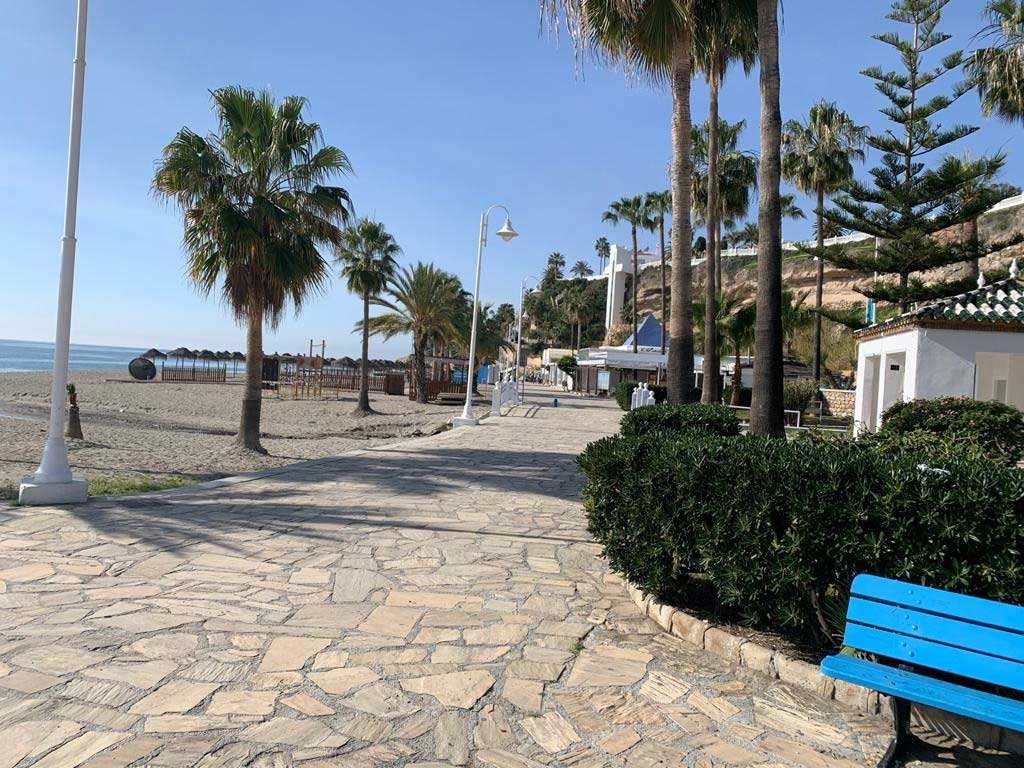 Stroll along the Paseo and admire Burriana
Burriana Beach is a great location to be entertained as well as to relax, which is why it's a popular spot in summer for locals and visitors alike. From the sedate movement of a paddle boat to much more exertion on a jet ski and even the banana boat, Burriana has a whole range of rental activities. Paddle boarding and kayaking are available too. Diving is even available. If you prefer to stay firmly on the sand, then there are three volleyball courts to try out. In addition, umbrellas and sunbeds are available along with toilets and showers. This is a great beach for the whole family, though it does get very busy in the summer months. A further advantage of this lively area is that entertainment is not just confined to the beach. The promenade has lots of souvenir shops along the promenade where you can treat yourself to holiday souvenirs or one of those essential items easily forgotten: sun cream, beach towel, sun hat etc. The promenade is a great place to stroll and take in the natural scenery and beauty of Burriana. The wide expanse of a walkway traverses the beach. Here, you'll find the statue of Antonio Mercero, the director of the popular 1980s Verano Azul TV series which was filmed here. Also, on the promenade, there are beach bars and restaurants with terraces where you can sit and people watch whilst enjoying some excellent grilled or fried fish and a cold beer or tinto de verano. The highly popular Restaurant Ayo offers all you can eat paella at 8.50€ which makes it an attractive choice for families and groups throughout the summer. https://ayonerja.com/ Price as of July 2020