Mezquitilla, Lagos and El Morche: Casual And Quirky Beach Locations
Mezquitilla, Lagos and El Morche lie 40km from Malaga with an efficient coastal bus route that links the city with these small beach communities. This is a beautiful stretch of coastline which has been attracting more tourism due to its tranquility and unspoilt nature.
Mezquitilla
The dark gravel and sand beach is the distinct feature of this stretch of coastline. The beach at Mezquitilla is around 650m long, stretching into Algarrobo Costa and about 20m wide. It is a great place to spend the day with the family. The sea here is calm and the parking free along the coastal highway. It is also a wheelchair accessible beach and offers amenities such as sunbed hire and beach umbrellas. With a restaurant right by the sea, it is definitely a great place to relax. Restaurant La Viuda is an elegant and stylish place offering an excellent choice of fresh fish and locally caught specialties. There is a terrace with unrivalled views of the sea and, in summer, there is often live entertainment that adds to the atmosphere.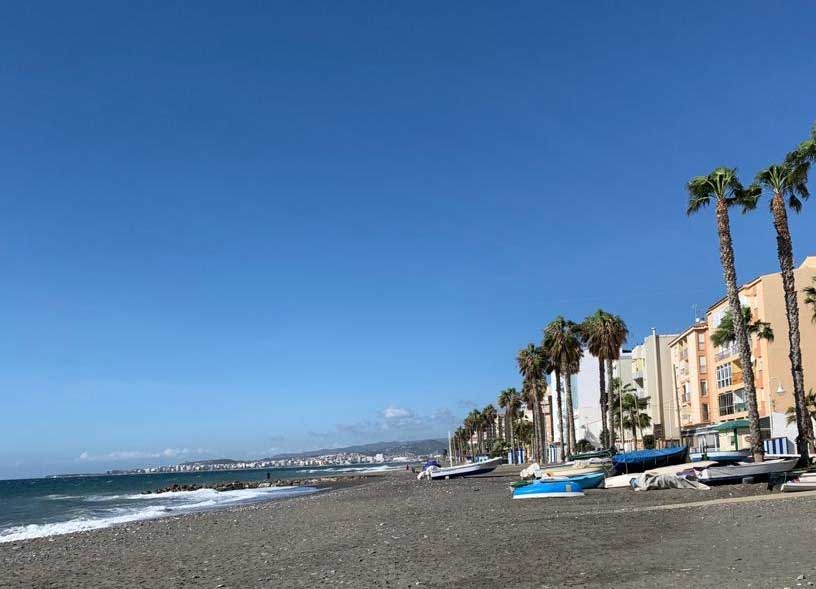 Take a walk along the shoreline of Mezquitilla beach
Lagos
Just east of Mezquitilla and attached to it by the wide beach and the scenic coastal road N340, is the even smaller settlement of Lagos. Here is another seaside location to enjoy the beach and the beautiful sunrises over the Mediterranean Sea. For fresh fish, Bar El Kiosko, an unassuming restaurant with a Tiki bar at the front is hard to beat. Starting off as a humble kiosk or standing bar, over the years it's popularity meant that larger premises were necessary.
https://www.facebook.com/Restaurante-Bar-El-Kiosko-672159492881558/. If you're attracted to a study holiday, immersing yourself in the Spanish language, food and culture then Lagos also has a privately run Spanish Language School designed for adults. https://spanishinagualivar.com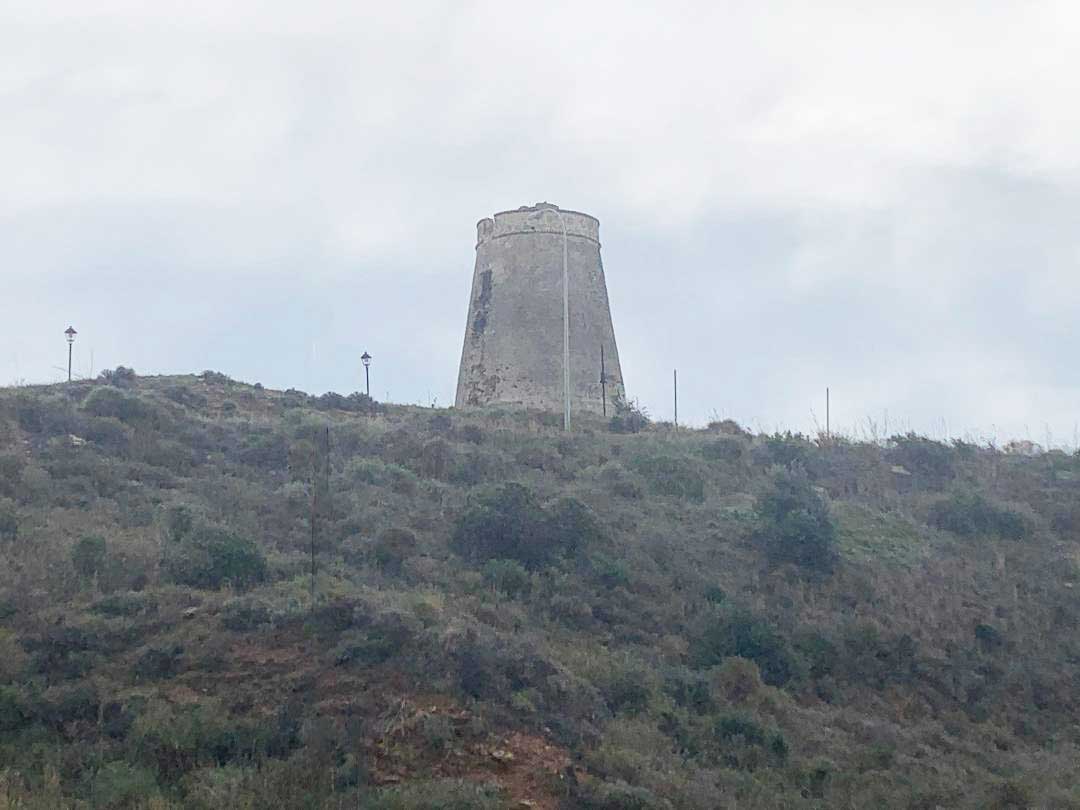 El Morche
As Mezquitilla is attached to the municipality of Algarrobo, so El Morche connects to Torrox municipality. Its large and is a wide beach with around 1200 metres in length and has a width of 50m. This expanse is mainly composed of fine dark sand and the calm sea makes it a great place for paddling. This, in turn, makes it the ideal place for families to relax. In summer, this is a very popular beach with locals from the nearby towns as well as those from further afield in Andalucia. It has a range of amenities: sunbed, hammock and parasol hire, good parking, a range of restaurants and chirunguitos as well as being accessible for visitors with disabilities. There is a hotel, Hotel Costamar, directly positioned by the beach which offers both double rooms as well as small apartments. http://hotelcostamar.es/. For a different eating out option, it's worthwhile visiting the Bio Beach Club, set on the beach and offers an interesting International menu, excellent cocktails as well as live entertainment throughout the year. https://www.facebook.com/BioBeachClub/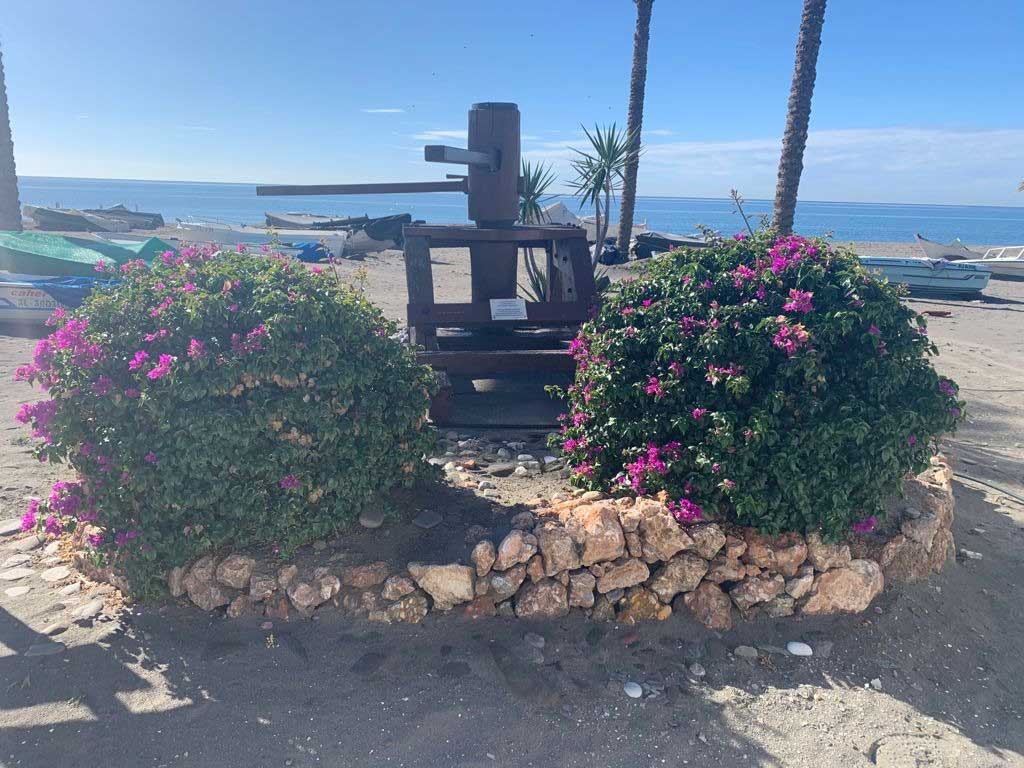 The beautiful beach of El Morche
Whilst tourism has replaced the traditional fishing and farming as the main source of income in these small communities, these places retain a traditional charm and character. They are well worth the stop for either their fresh fish delicious meals or quiet beaches.