Nerja: Well Deserved Reputation For Beauty And Beyond
If there is anywhere in Axarquía that is a familiar name with visitors from across the globe, it would be Nerja. Nerja has been attracting guests for several decades with its beautiful and secluded coves, its pristine town centre and a range of attractions for all ages. It is situated at the edge of Axarquia as a few kilometres further north and you will have travelled into a different province. It has regular public and private transport from Malaga centre and the airport because of its popularity. What can you expect from a visit or holiday to charming Nerja?
Balcón de Europa: no better Mediterranean viewpoint in Axarquía
The Balcón is high on anyone's to do list for Nerja. This plaza leads out towards the crystal clear waters of the Mediterranean. The semi-circular viewing platform offers excellent vistas of the coastline, the water and sometimes, North Africa. In summer, the area is filled, not only with tourists, but with artists, musicians and entertainers that makes it a lively and engaging place to meet up with friends or family. In autumn and spring, the fog rolls in off the sea, shrouding the Balcón in a romantic and captivating mist which clears to reveal the beauty of the surroundings. In winter, more specifically New Year, the Balcón becomes the heart of New Year celebrations for the whole area. In most other Axarquía towns, New Year is a low key event, often only beginning well after midnight. Not so in Nerja. The New Year here is celebrated with free live music, fireworks and a massive street, or plaza, party. It is a good idea to arrive early as parking is at a premium. The same applies to accommodation for the event. The hotel Balcón de Europe is ideally placed but you'll need to plan ahead.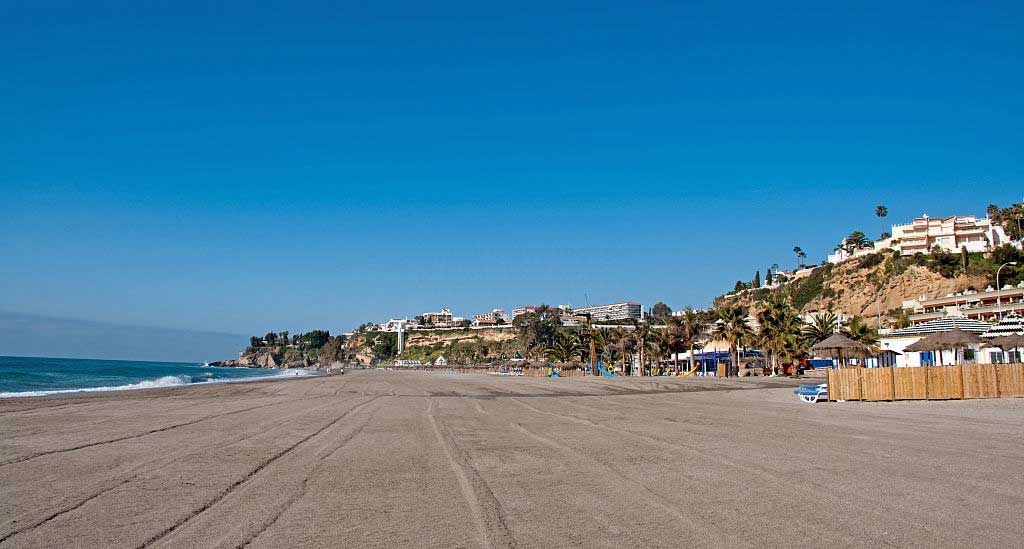 One of Nerjas many beaches
Nerja and its beaches
Nerja's beaches are small, often secluded and very photogenic. Nestled by dramatic cliffs, some are a bit of a climb to ascend and descend but they are well worth the effort. In the town of Nerja, below the Balcón, are the beaches of Calahonda on the left and Caletilla, right. These are great for visitors with central accommodation and limited transport or day trippers as they're an easy stroll through the town. Along from Calahonda beach, across the rocks is Burriana beach, which offers a fun day out with lots of activities from kayak hire to jet skiing, this a popular beach for families and those who want a bit of water adventure. Higher up the coast, along one of the most spectacular sections of the coastal highway N340, lies Maro. It's cliff top views are breathtaking, especially at sunrise or sunset. The beaches here are sheltered by the majestic cliffs and the water is clear and inviting. You will also find a low key but excellent restaurant by the roadside. The Moto Rock Bar is a biker bar that welcomes everyone and at weekends, has live, free entertainment from a range of local bands. The menu is cheap, cheerful and plentiful.
The Caves of Nerja
The distinct and unique attraction in Nerja are the caves. Discovered in 1959, the caves are a perfect antidote for the hot summer sun with the cool and airy caverns. The tourist train will take you right to the entrance or, if you're feeling fit, you can walk from the town. Tours last around 45 minutes and you'll be impressed by the various speleothems of all types and shapes. But even more impressive are the rock paintings that are credited as some of the most ancient paintings in the world. There are a whole range of different tours available and occasionally, concerts are held here because of the excellent acoustics.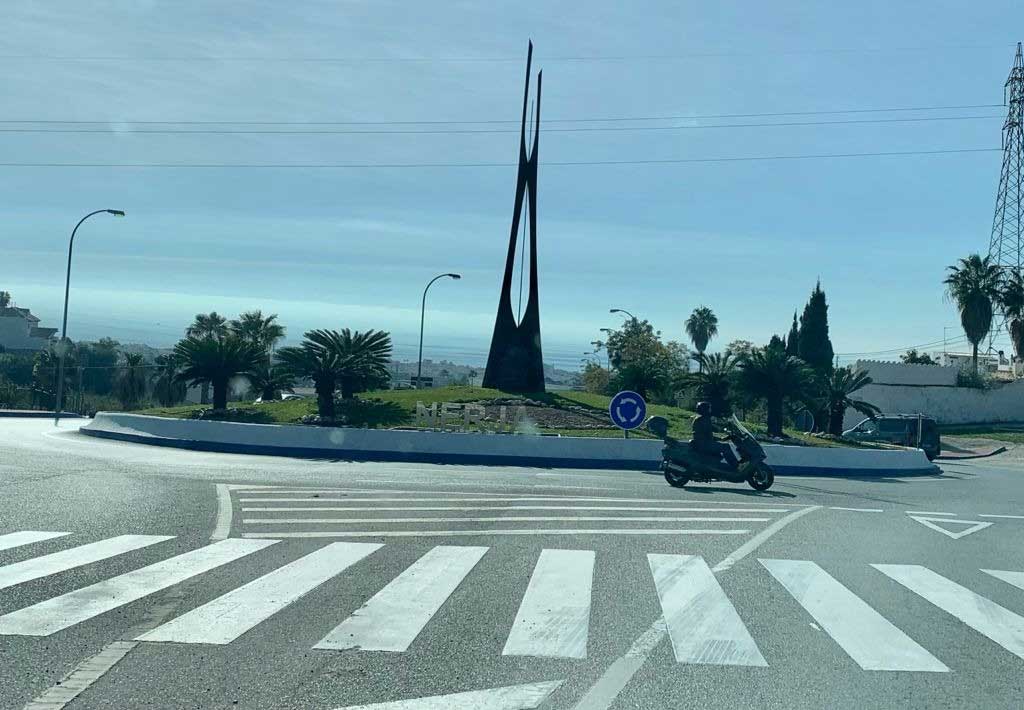 Nerja: a town for all seasons
Nerja is a fabulous place to visit whatever the season. It is an all year place. There are many small artisan shops interspersed with tourist shops which makes browsing here a pleasure. On Tuesday there is a market in the town, whilst on Sunday there is a huge car boot market or rastro which offers great bargains and hidden treasures. Being a popular place for foreigners to relocate, there is a superb range of food options, cocktail bars, restaurants and cafes. There are so many to chose from and to want to return to. Accommodation ranges from large hotels (for this region) to small boutique places, bed and breakfasts and a huge range of villas, apartments and rooms to rent. Nerja is definitely worthy of its popularity. It retains a Spanish character whilst catering to the needs of all types of visitors. Put Nerja on your agenda and you won't be disappointed!