Parking In Torre del Mar
Parking over the years in Torre del Mar has become harder and harder especially since the number of residents has been increasing year on year. For this reason in the summer of 2022 a new parking initiative was introduced, 'Blue Parking Zones'. Below explains all the main parking zones.
Limited Free Parking
There is limited on-street parking all around Torre del Mar, most of it is free, however in the summer months these free spaces are extremely difficult to find, and can mean driving aimlessly around and around for anything up to an hour in some cases before you get lucky and find that space. During this time, it can give you the opportunity to see some of the town which you may not otherwise notice. Some say, is it worth it? Definitely! As Torre de Mar is the most thriving and up and coming town East of Malaga. One of the free car parks is where the Thursday street market is held, in Avenida Duque de Ahumada, and another at the far end of Paseo Maritimo de Levante, El Copo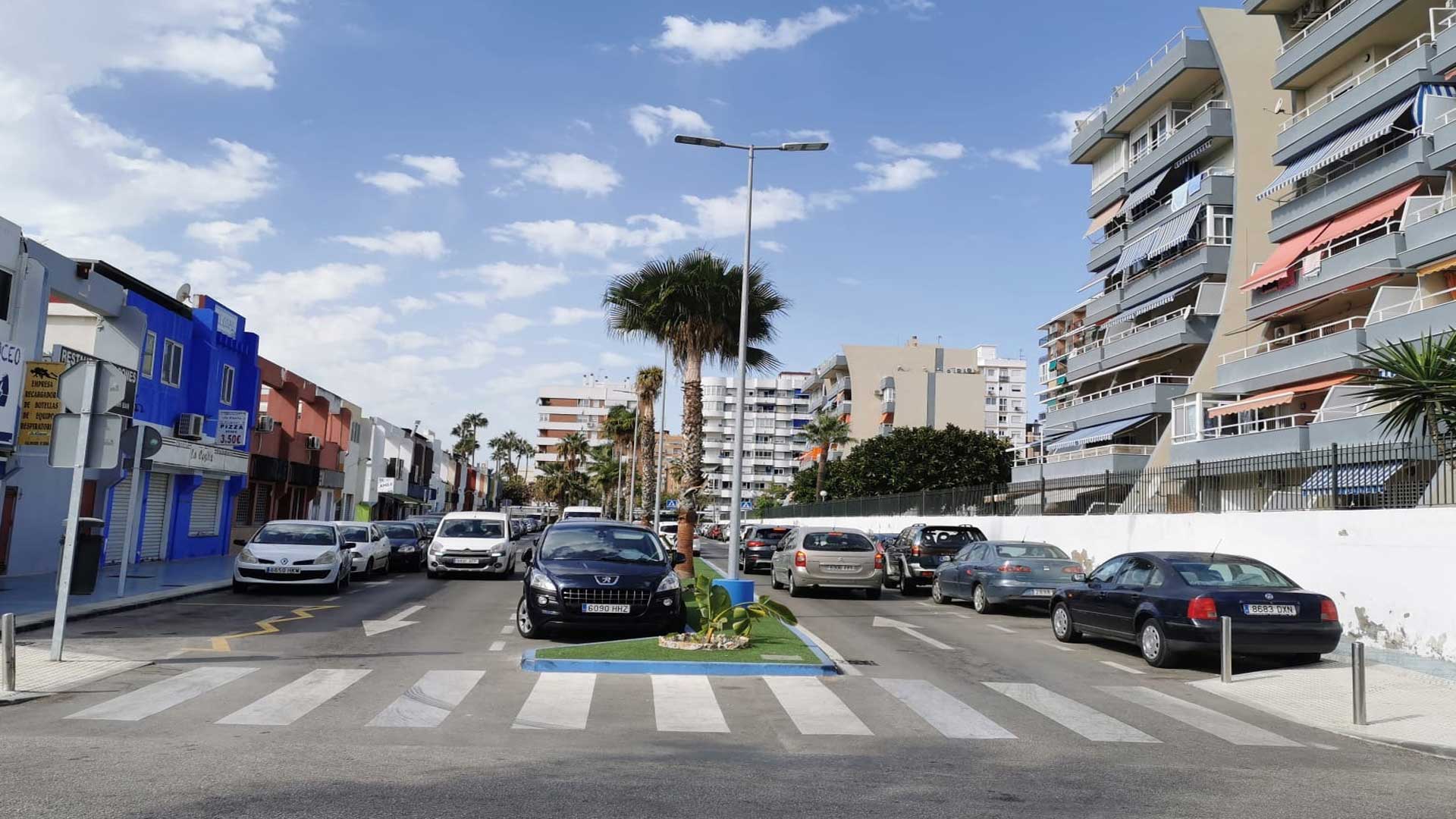 This car park behind the Paseo Maritimo, de Levante, El Copo is FREE
More free parking
At the far end of Torre del Mar there is a huge piece of waste ground where you can park at the back of some well known beach bars, is also free to park here. It is just a short walk into the centre of town.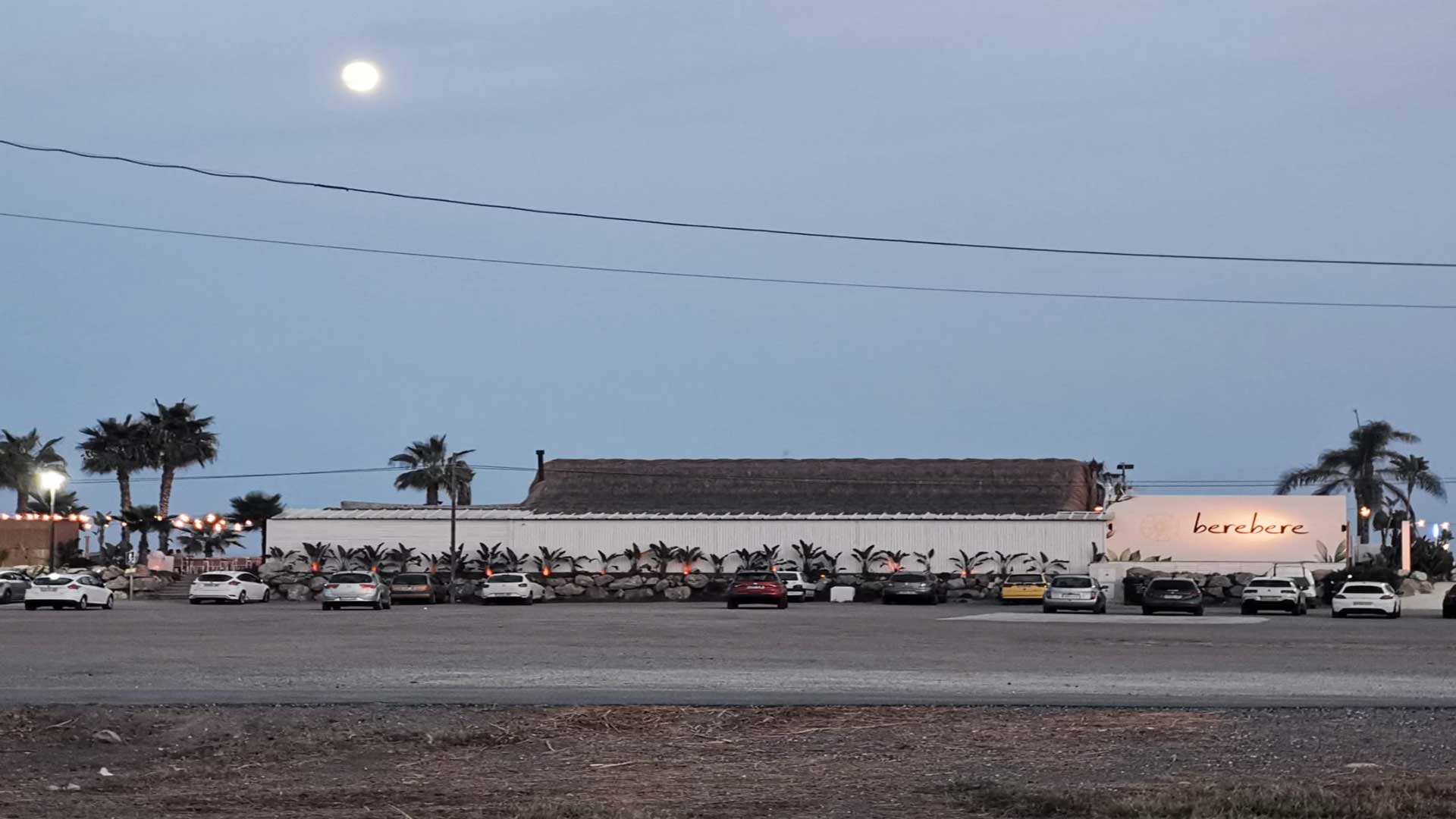 Free parking on gravel car park end of Torre del Mar, Almayate end
On-street parking
If you park your car in an on-street parking space for any length of time just make sure you read any signs before leaving your car as some roads have rules that you may not have heard about before, like some days all cars have to park on the left of the road and some days they have to park on the right of the road and fines will be issued for people who do not adhere. If you are NOT lucky enough to get that 'free' parking space or simply want to drive straight into Torre del Mar and pretty much be guaranteed a paid parking space then head for the Municipal Underground Car Park 'i Park Las Yucas' which is located in the centre of the town. Right next to the church, there is a little square to the right, the car park is under this square. The entrance is on Calle Azucena. The underground car park has a 24hr surveillance camera. You can book the underground parking on http://www.parkingvelezmalaga.es/ All online subscriptions and reservations are discounted!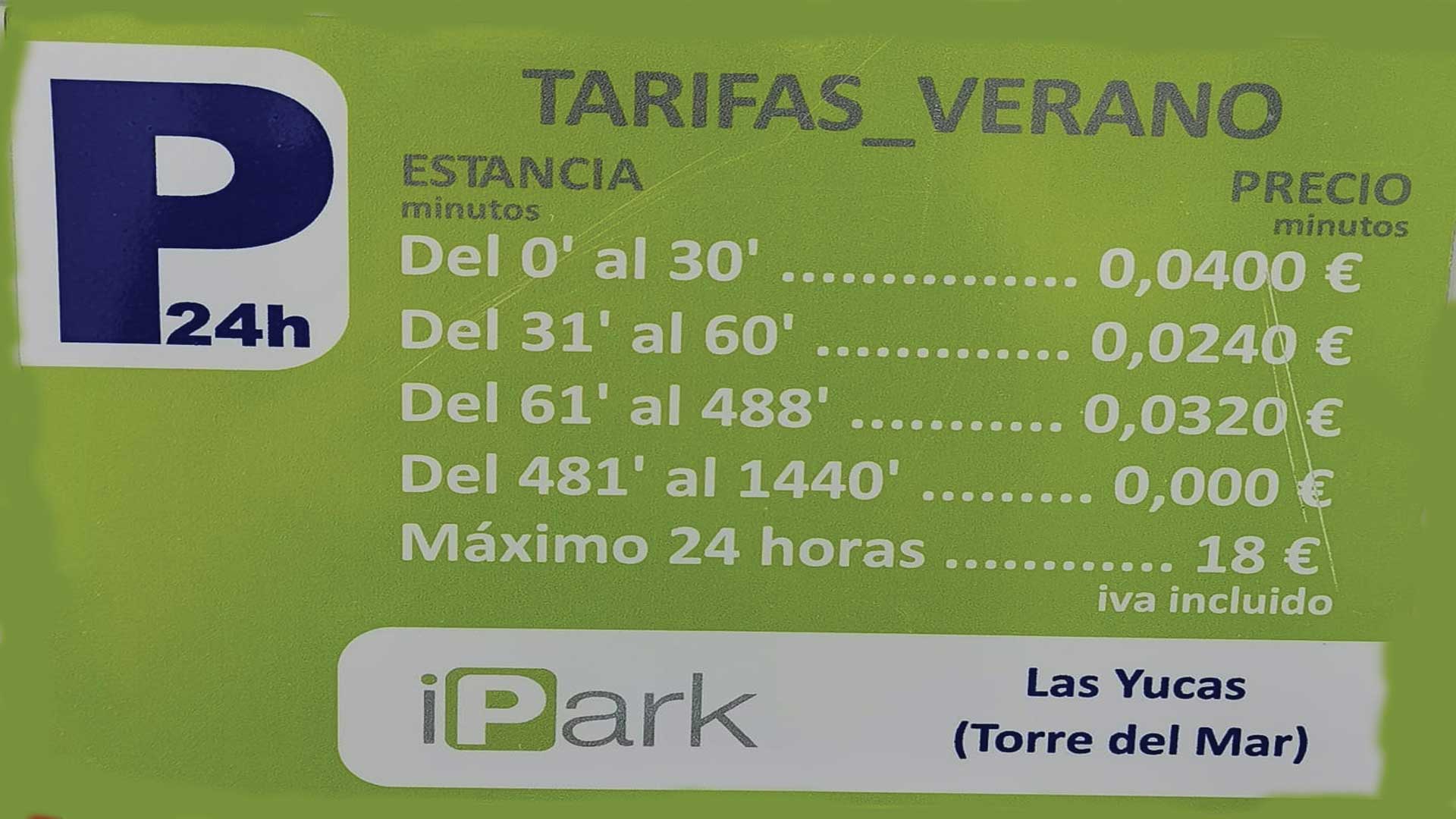 Paid Parking in Torre del Mar in the Underground Car Park at Las Yucas. Prices correct as of September 2020.
Blue Parking Zone
Finally, new in 2022 the Blue Parking Zones which are controlled paid car parks and paid street parking at certain times of the day depending on the time of the year. Some of the Blue Zone parking is free on Sunday's and festivals, be sure to check the sign with the times and days that they are in force as each zone has their own timetable. Bear in mind these zones are for a maximum of 2 hours stay and cost 0.35c per 30 minutes. Each zone is manned by men or women wearing AMIVEL uniforms. You tell them how long you would like, they punch your number plate into their handheld device and you pay them, putting the ticket in your car on the dashboard. Currently there are 6 zones in total.
Zone 1. Tore Tore
Zone 2. Paseo Maritimo
Zone 3. Avenida de Andalucia
Zone 4. El Copo car parks
Zone 5. Calle San Martin
Zone 6. Calle Dr Fleming
For all the separate times/days see here: Blue Zone Parking times and days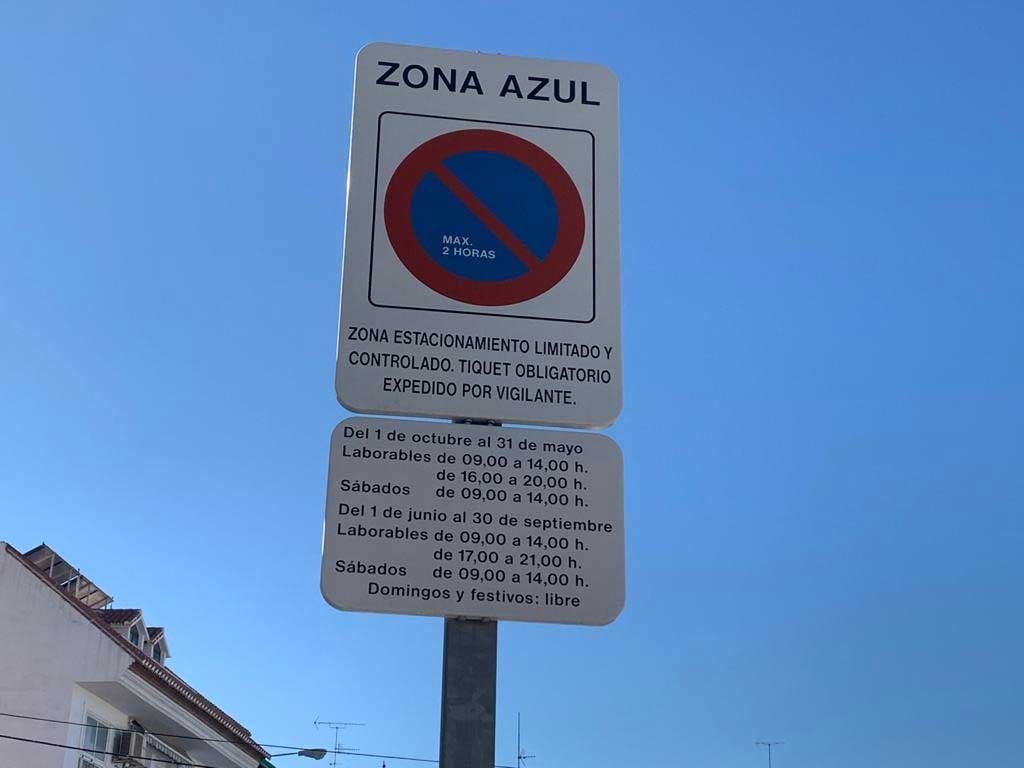 Blue Zone controlled with a ticket parking in Torre del Mar, maximum parking 2 hours. Once you are finally parked be sure to enjoy your day in Torre del Mar.
If you get really stuck you can always drive into Caleta de Velez and park there, it is a nice walk along the promenade approx. 20 minutes into Torre del Mar.