Ruta De La Tapa - Torre Del Mar
The Ruta de la Tapa 2023
From Friday 3rd March - Sunday 26th March (both days included)
'Ruta de la Tapa' Torre del Mar. 'Tapa Route' - For those that don't know, a Tapa is a small appetizer or snack - and is extremely popular in Spanish cuisine.' Torre del Mar's Ruta de la Tapa offers a wide range of tasty traditional and creative dishes. Organized by 'ACET - Asociación de Comerciantes y Empresarios de Torre del Mar' (Torre del Mar's Business Association) and in collaboration with the 'Tenencia de Alcaldía Torre del Mar' the 'Ayuntamiento de Vélez-Málaga' and the 'Weekend Beach Festival'.. With approximately 18 to 26 establishments participating every year, each one of them serving a special tapa that is not on their everyday menu, what awaits you, for as little as 3,00€ with a drink included (Soft drink, small beer, wine or coffee) is The Beauty of the Tapa! You can enjoy leisure time with friends and/or family without spending a worrying amount of money.
This gastronomic event is highly recommended, especially for those that enjoy tasting different cuisines. Throughout the 10 editions of the Ruta de la Tapa, we've sampled many varieties of delicious croquettes, beautifully cooked meats, juicy burgers and a wide range of fish dishes. Many participants choose to complete them all in just a day or a weekend but the route is typically on during a good couple of weeks giving you plenty of time to try them all at your own pace. The event is intended to publicize and advertise the hospitality trade and likewise let the 'Routers' travel throughout the town creating activity, and taking advantage of the ins and outs of this beautiful town that features one of the best beaches and promenade on the Eastern Costa del Sol.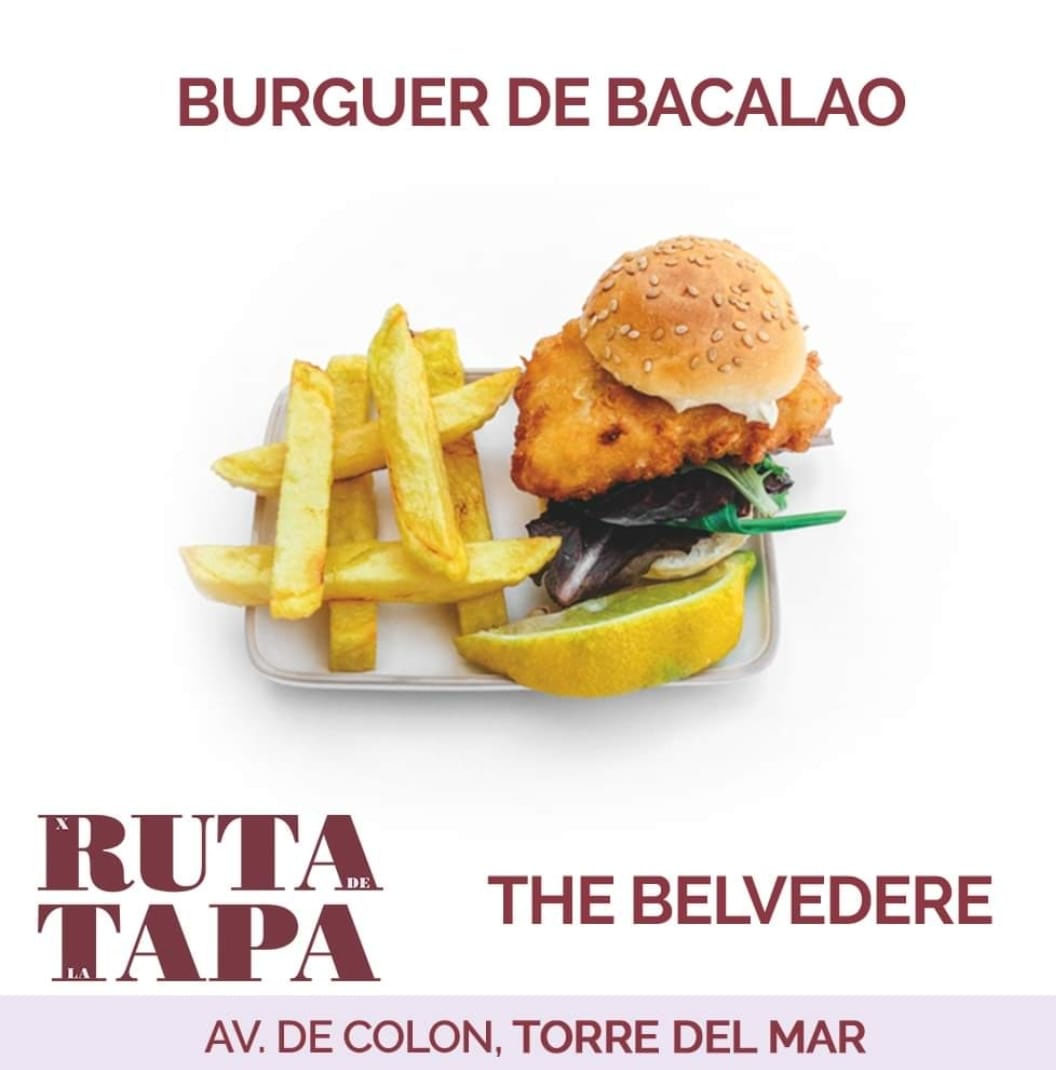 Example of a tapa on the 'Ruta de la Tapa' in Torre del Mar
Collect Your Ruta de la Tapa Passport
Once they are available you can collect your Ruta de la Tapa passport in each participating establishment or they are also available at the Tourist Office in Torre del Mar. If you are thinking of participating, the passport is essential for many reasons! First of all, there are prizes to be won! And you will need your passport stamped by the establishment to prove you have paid your visit, valuing each tapa you have tried from 1 to 5 points. Add your name and phone number at the back of the passport and drop off your passport at the Tourism Office in Torre del Mar to be able to enter the raffle! By entering you get the chance to win some of the following prizes: Completed Passport the following will be raffled: 5 Tasting Dinners / Lunches for two people and 5 passes for the next WEEKEND BEACH festival. Among all the passports with at least 10 stamps, 5 Dinners / Tasting Lunches, 5 tickets for the WEEKEND BEACH festival as well as some gifts from participating restaurants will be raffled. Be sure to submit your passport before May 24 at the Torre del Mar Tourist Office at C/ Poniente, 2. The Draw will take place on May 25 at the Torre del Mar Tourist Office with the presence of the media and is posted live on Facebook. If you are one of the lucky winners you will receive a phone call with all the information you need!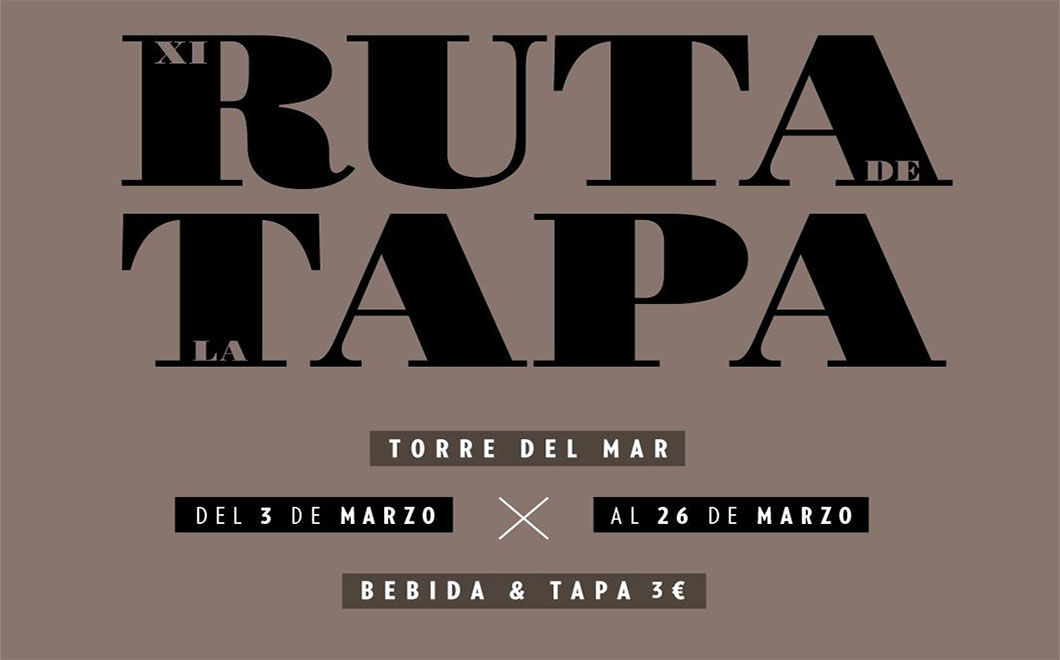 Ruta de la Tapa Passbook 2023
Map and Photo
Secondly, a map! Although Torre del Mar is quite small it's still 'up and coming' and is very quickly scaling up the tourist ladder! There are many different or new businesses constantly opening, and it's a challenge to keep up to date with all the new premises inaugurating each year, so at the back of your passport there is a map that tells you exactly where each cafeteria bar or restaurant is in the area. Thirdly, Information! There is a photograph of every single tapa on the passport also providing a small description of what it may be, along with all the allergens anyone would need to know. If you are allergic, don't like something or simply not in the mood for it, you would know by the information provided on the passport that you would need to skip say 'Bar Nº14'. The passport also provides what opening times and closing days each establishment has and whether you can sit at a table or if they only serve tapas at the bar. Information is key to save time and avoid disappointment.
To see the 20 participating establishments this year see link: https://www.rutadelatapatorredelmar.es/