Torre Del Mar Street Market
Torre del Mar street market is one of the most popular in Andalucia, nearly all towns and villages have a market once a week. Torre del Mar's takes place on a Thursday morning.
Where is the market?
Location: Calle Duque de Ahumada – Plaza de la Paz – Calle Infantes
When: Every Thursday
Time: 9am – 2pm
Approximately: 200 stalls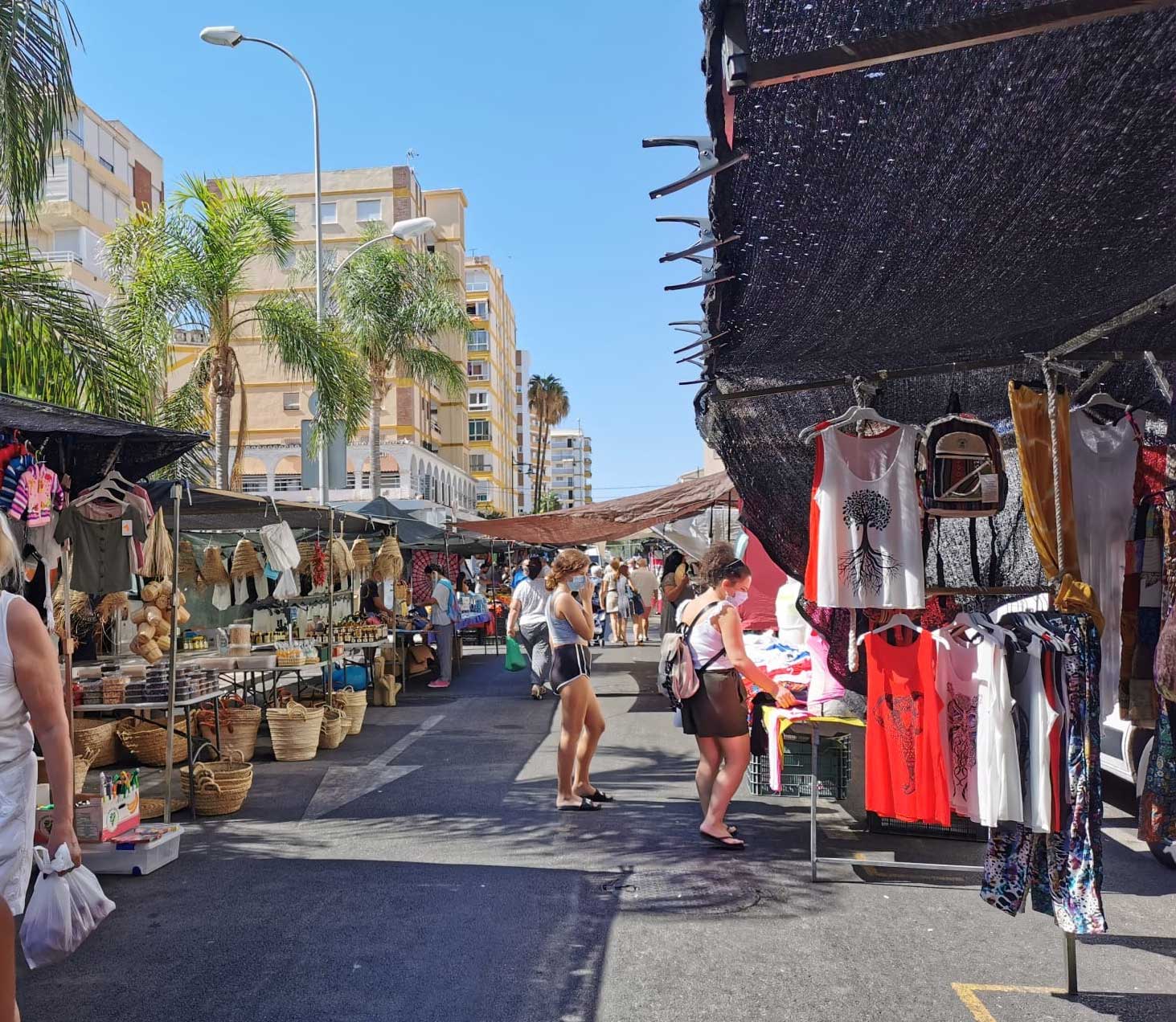 The streets are filled with stalls selling an array of goods such as;
Fresh Fruit and Vegetables – Spices – Sweets – Nuts - Leather goods – Handbags – Jackets – Shoes – Trainers – Sportswear – Swimwear – Under Garments - Clothes – Sunglasses - Jewellery – Ceramics – Pottery - Electronics – Linen and Towels – Blankets – Toys etc..
The market can become very busy especially in the height of the summer months; even though most of it is shaded it becomes extremely hot, so remember to take a bottle of water with you. Make a morning of it and stop at one of the many café bars surrounding the market, a popular Spanish breakfast is 'Churros,' long doughnuts which are dipped in sugar or chocolate, a must try if you want to experience the Spanish traditions, so cheap too!
Caution: Be sure to be aware of your belongings at any of the street markets, unfortunately pick pockets can take advantage of the busy, bustling streets.
Torre del Mar market by night (Summer season only)
Location: Paseo Maritimo
Time: Early Evening – approximately 7pm – 1am
Approximately: 50 stalls Both markets are a great way to pass the morning/evening in Torre del Mar….
Oh and remember to practice your Spanish and haggle!