Immotions Real Estate
Verified
Overview
Immotions Real Estate is a dynamic family business. We are Charlotte Van Mele and Patrick Van Mele. We always had a passion for real estate and travel. From this passion the desire grew to say goodbye to Belgium and move to a foreign country. We immediately drew attention to the Axarquía area, Andalucía, east of Málaga. This area has to offer all the things important to us: beautiful nature, fantastic climate and soft winters, proximity of cultural cities, charming white villages and lovely people.
In 2009 we found our dream destination at Alcaucín. Starting from many years of living and working experience we can advise and accompany your search in a perfect manner. We find it very important to be flexible. It doesn't matter what you are looking for, we will do anything within our power to find it. Whether it's a newly built apartment/house or a resale property, close to the beach or further inland. For newly built properties we usually search from Nerja up to Estepona and even a bit further. For resale properties we mainly operate in the Axarquía region. If we can't offer what you are looking for, we have a look in the portfolios of our colleagues to find the right opportunity for you, if you want us to. We are open everyday of the week because we find it important to be available whenever clients find time in their schedules, weekends and holidays included. We don't have a timetable, clients can reach us early in the morning or late in the evening if it's impossible to talk to us during the work hours. Because we find it important to offer the best service to our clients, we have recently started to make video tours and in some cases drone pictures. This way the buyers get a better idea how the property is distributed and what the location is like. This way we try to avoid unnecessary viewings by assuring the buyers have seen all the benefits and possible flaws of a property.
Why would you contact us if you are selling your property?
In our company we not only value the service we offer to buyers, we also want to build a good relationship with the vendors. Many Belgians are now looking to invest on the Costa del Sol and they are our main buyers' public. We will bring you serious clients with good budgets. What we can guarantee is that we will screen the buyers before visiting your property, so we don't waste your time. After every visit we will provide you with feedback from the prospective buyers. We advertise in various magazines, social media, our own website, portal sites & also in Belgium itself. We offer you a very personal service and will keep you posted on any update.
Why choose Immotions Real Estate if you are looking to buy?
Don't hesitate to contact us! We can be your go-to person before, during and after your search!
In short, at Immotions Real Estate you choose for:
Show more
Show less
Services
Similar Listings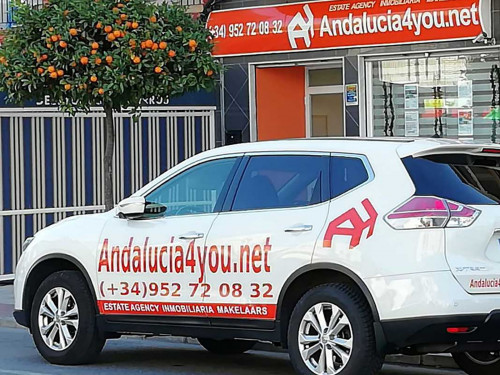 Premium